Auditions
How to join the choir
The New Zealand Secondary Students Choir operates on a two year cycle. Applications are now open for the 2019-2020 choir - apply here before September 14.
 The next auditions will be in September/ October 2018. 
Applications will only be received online. Members must ensure that they and their parents understand the commitments. 
Get in touch with our Executive Officer, Anna Bowron, if you have any further questions about joining NZSSC.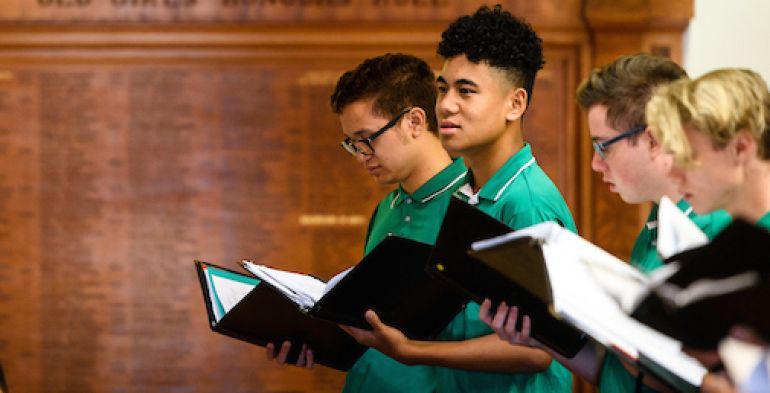 Preparing for an Audition
To see what you will be tested on, read our Audition Assessment (updated Sept 12 2016).
Pre-audition workshops were run by our music team in September 2016. Watch the below videos, recorded at the Auckland workshop, for insights into the audition process.
NZSSC Auditions Workshop: Song selection
NZSSC Auditions Workshops: Vocal Excercises
NZSSC Auditions Workshops: Aural Exercises (Part 1)
NZSSC Auditions Workshops: Aural Exercises (Part 2)
NZSSC Auditions Workshops: Sight Singing
NZSSC Auditions Workshop: Overall Impression
NZSSC Q&A from Auditions Workshops
Membership Fees
Membership fees for the full two year cycle are approximately $6,500, depending on the length and destination of the international tour. These fees cover:
Costs of attending rehearsal courses, which run for up to one week of every school holidays : tuition, travel to the rehearsal city by plane or bus, billeting with breakfast and dinner (local choir member families are expected to billet members from out of town).
All costs associated with the international tour, excluding personal expenditure and passport/visa/immunization requirements.
An additional bond of $250 is required to cover any uniform and sheet music losses/damages. This is refunded upon return of all uniform items in good order.
A Student Support Fund was recently established for those members who may require financial assistance with membership fees. An application form is here.
We have also assembled a list of fundraising suggestions, including local grant opportunities, so students can contribute towards the cost of their membership.