INTERESTING STUFF
Director Under Fire
Wednesday 17 May 2017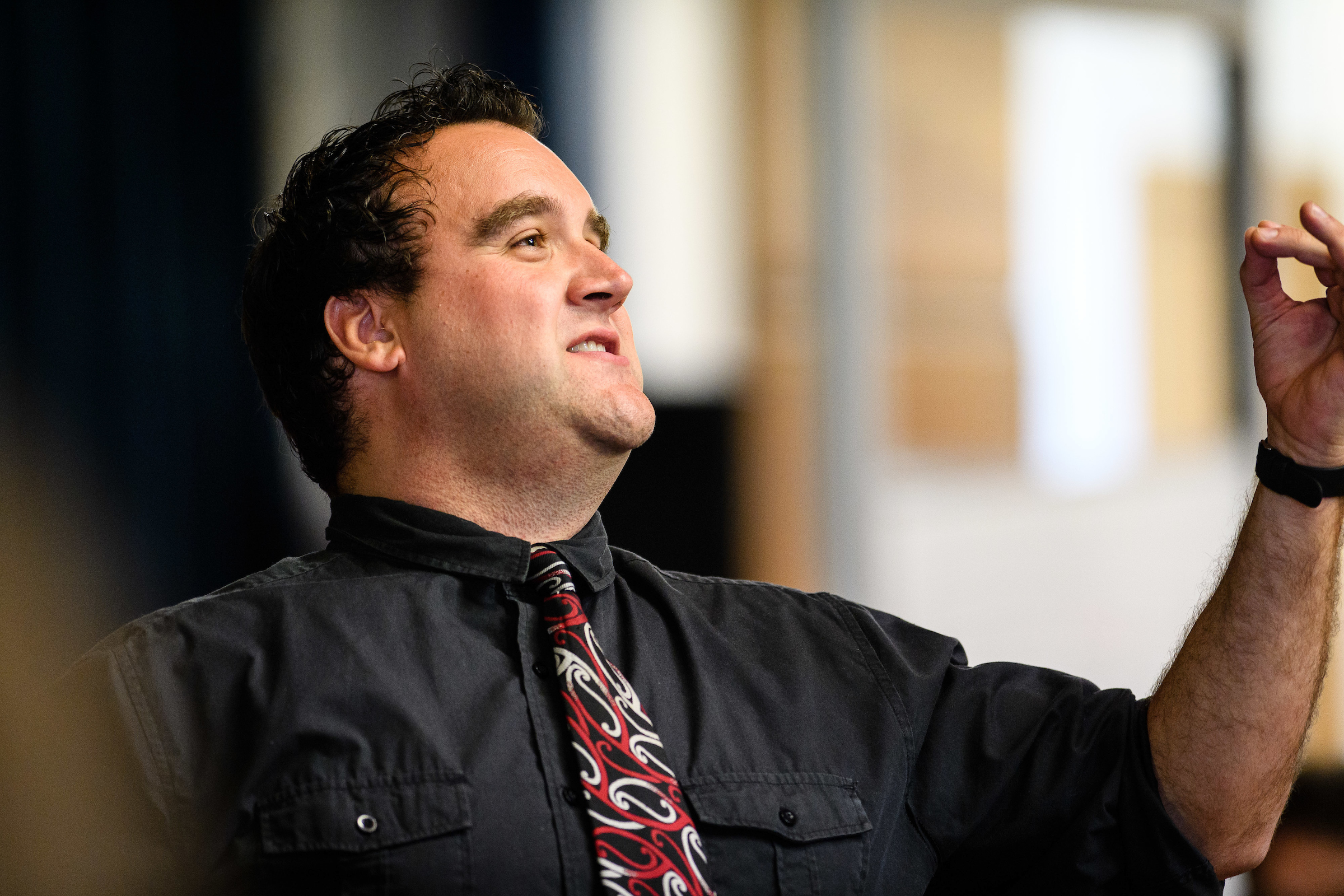 NZSSC Artistic Director and Conductor Andrew Withington has just completed the first rehearsal course for our 2017/18 choir and is a busy man. He was the first person to complete a Master of Music in Choral Conducting at a New Zealand University and doesn't have time to muck around with inane questions. But we asked him ten quick ones…
1. Coronation St or Eastenders?
Coronation St. I am a fan! I like Rita the matriarch. Roy is loyal.
2. Facebook or Instagram?
Facebook—a great way to keep in touch.
3. What's on your playlist?
Apart from choral music, I love music theatre. My favourite is The Sound of Music.
4. Favourite Composer?
Mendelssohn.
5. Always wanted to sing?
Yes, apparently at two years old I would sing to people from atop of the dining room table.
6. Decision to take up the baton?
I was eight. After watching my teacher conduct the school musical, I started opening picture books and conducting the stories.
7. Another childhood memory…
I was also eight when I noticed the television was dusty, so I brought in the garden hose and gave it a good clean. Mum was livid!
8. Food you crave but shouldn't…
Ice-cream, in pairs. I buy two big bikkie ice-creams at once. Chocolate buttons and jelly babies. White chocolate and macadamia nut biscuits from Subway.
9. Career highlight (so far)?
So many, but NZSSC Artistic Director is up there.
10. Advice to teenage self?
Be true to yourself.