NEWS
Media Release: Morning tea with Governor General
Tuesday 18 April 2017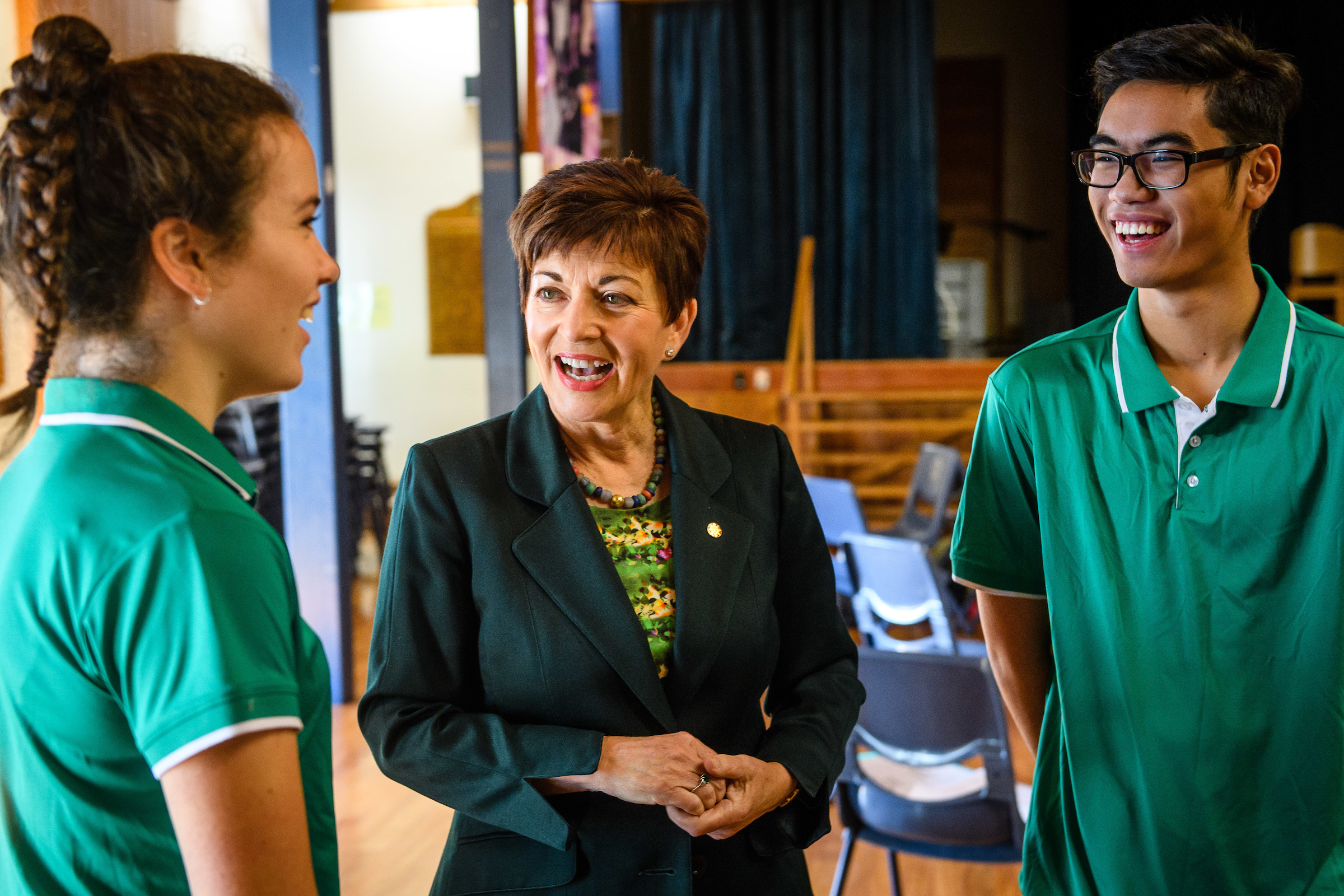 After an intense nationwide audition process late last year, the New Zealand Secondary Students Choir has recently announced its new line-up of members for the 2017/2018 cycle.
The new members, who come from as far north as Whangarei and south to Dunedin, will gather together for the first time these school holidays in Wellington. The first rehearsal course will feature a very special visit on Thursday from the choir's patron, her Excellency the Right Honourable Dame Patsy Reddy, who will enjoy morning tea with the students, as well as experiencing their talents in action.
The national choir for 13 to 18 year olds, NZSSC gathers the country's finest young voices and offers them a once in a lifetime opportunity, a two-year membership to learn from top New Zealand vocal teachers and consultants.  Her Excellency will visit the choir on Day 3 of its week-long course in Wellington, Thursday 20th April.  NZSSC Executive Officer, Anna Bowron says, "The students are all very excited. It is fantastic to have the Governor General's commitment as our Patron. That relationship clearly demonstrates our national status and significance to our members".
NZSSC Music Director Andrew Withington is delighted there is a great mix of students in the new choir, and impressed that some schools have achieved multiple memberships, testament to their strong music departments perhaps. Dilworth College in Auckland has seven boys in the choir and Auckland Diocesan five. Palmerston North Boys High School also has five members—while this musically-strong school has often had NZSSC members, five is a record! There are also seven members from Dunedin, also unusually high, likely due to the profile NZSSC received last year when performing at The Big Sing finale hosted by the southern city.  It's rare for Year 9 students to make it into NZSSC, but thirteen year Izzie Reid from Hamilton is an exception. Last year Izzie won her category in the NZ ARIA Competition in 2016.
There will no doubt be a lot of nerves leading up to the first course in Wellington. Anna Bowron says that the first rehearsal course, while challenging both socially and musically, is very important. "The first course sets the tone – the students very quickly understand how hard they have to work, how much progress they can make and how easily they bond and make new friends. They will end the week exhausted but already excited for the next course". The course will culminate with an open rehearsal at Wellington Girls College on Sunday 23 April.
Read the Stuff article
Pictured above: NZSSC members Greta Healy-Melhuish and Ren-C Tamayo with Her Excellency. Photo: Mark Tantrum
For more information or  images, contact:
Rachel Healy, PUBLICIST
T: 0275277732 E: rachel@rachelhealy.co.nz