NEWS
Media Release: National choir heading to Hong Kong and China
Wednesday 27 June 2018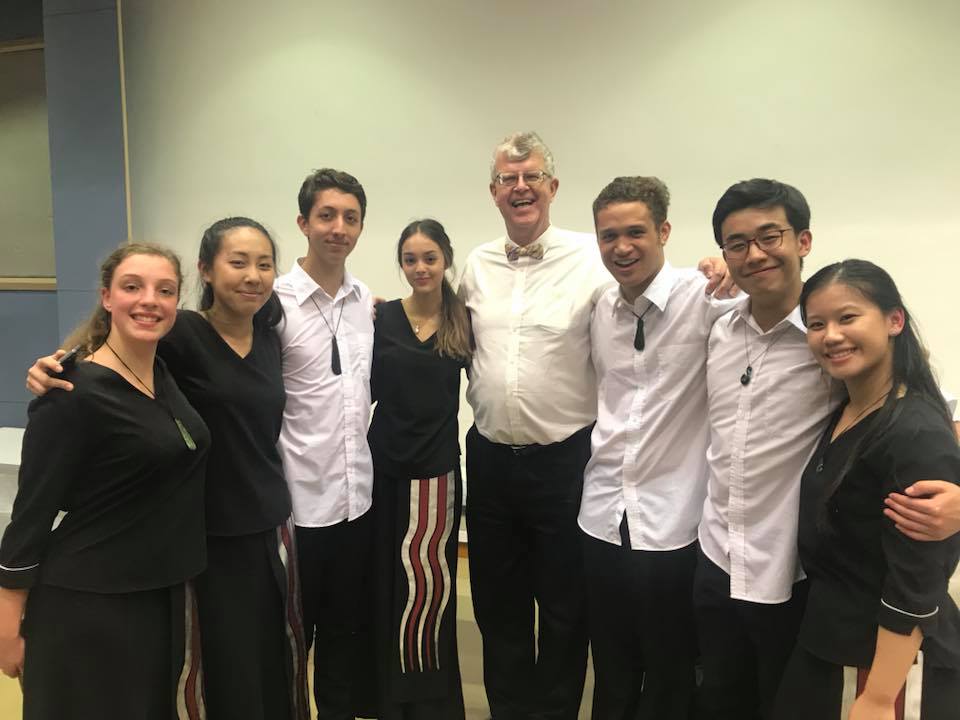 The New Zealand Secondary Students Choir, our national choir for 14 to 18 year olds, is heading overseas for a two-week tour of Hong Kong and Shanghai. Before they go, Auckland is in for a treat with a farewell concert on Saturday 7 July.
This internationally-celebrated choir will present a dynamic and diverse repertoire including the world premiere of David Hamilton's new work, Songs of the Moon and Stars, combining Maori and Mandarin lyrics.
Well-known in Auckland as a respected teacher and choir leader, David is one of NZ's most accomplished and widely performed composers. His works are performed by choirs all over the world, most recently in Italy, Japan, Singapore and the US. NZSSC has previously performed David's compositions but this is the first time it has commissioned a work. "The brief was specific but challenging,' says David, "It required text in Mandarin and Maori as well as being able to be performed by the entire 55-strong NZSSC and by an all-boys choir".
In Hong Kong, the choir will perform at the Belt & Road World Choir Festival. NZSSC Artistic Director, Dr Andrew Withington says, "We are excited to be reunited with the Wah Yan College Kowloon Boys Choir who will perform David's work with us. We first met the boys at a choral festival in Canada when we were 'guest choir' and they won 'Choir of the World'".
The Auckland concert will be a home-coming for the 20 local members, seven of whom are from Dilworth College, including Viliami Lutui, who is also in the NZ Secondary Schools Rugby team, and Takerei Komene, Auckland Youth Choir's conducting intern. Takerei describes NZSSC as 'a life-changing experience', watch him interviewed: www.nzzschoir.com
Every two years, NZSSC gathers the country's finest young voices and offers a once in a lifetime opportunity, a two-year membership to learn from top New Zealand vocal teachers and consultants.  Some members have gone on to achieve international careers,  including Johnathan Lemalu, Christopher Bruerton, Tecwyn Evans, Anna Leese Guidi, Madeleine Pierard, rising opera star Benson Wilson and operatic tenor, Simon O'Neill (ONZM).
Read the Stuff article
New Zealand Secondary Students Choir farewell concert in Auckland
Sat 7 July, 7.30pm at Michael Park School, Ellerslie, Auckland.
Adults: $25, seniors/NZCF: $20, students: $10 with ID, children 12 and under: FREE
Tickets online: www.nzsschoir.com/events/farewell-concert-auckland or on the door