NEWS
Media Release: New Era for National Choirs
Tuesday 15 January 2019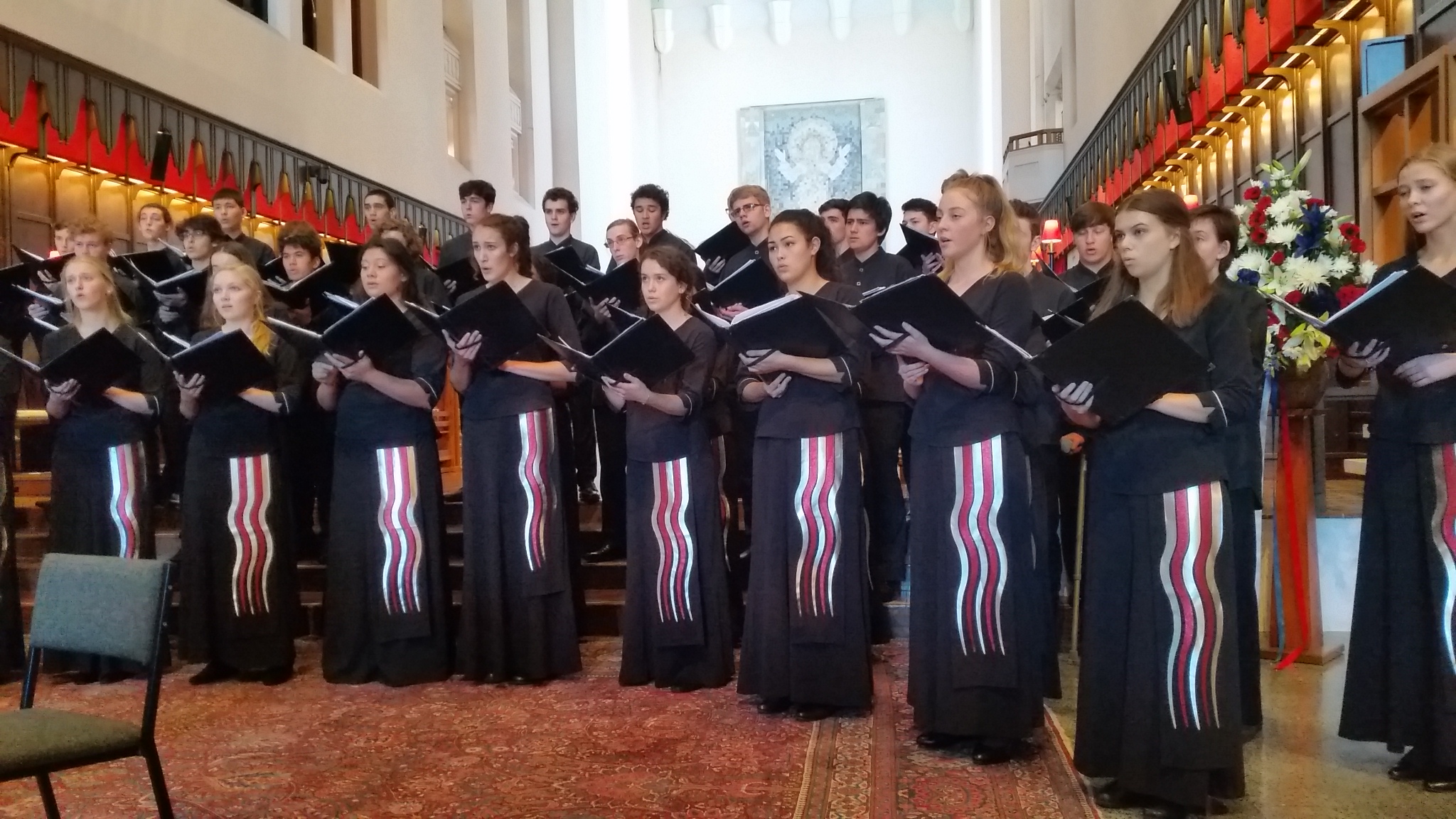 It's been talked about for a long time and now finally, NZSSC is joining New Zealand's two other national choirs  and will merge under one governing body, Choirs Aotearoa New Zealand.
New Zealand Secondary Students Choir (NZSSC), the prestigious national choir for 14-18 year olds, is joining Choirs Aotearoa New Zealand, the arts trust that promotes vocal excellence and already governs the other two national choirs,  NZ Youth Choir (NZYC), our finest singers 18-25, and Voices New Zealand, the premier choir for adults. The three choirs will work together during the New Zealand Choral Academy at Auckland Anniversary weekend, marking a new era for choral music in this country.
Listen here to an interview on RNZ with Choirs Aotearoa CE, Arne Hermann and NZSSC Vice-Patron, Simon O'Neill.
"NZSSC, in particular, will benefit from the merger by having access to the expertise and shared resources that Choirs Aotearoa already provides its other two national choirs," says Linda Webb MNZM, Chair of the NZSSC Trust Board, which will now merge into the Choirs Aotearoa New Zealand Trust Board.
"This is great news for our singers and audiences," says Choirs Aotearoa New Zealand Trust Board Chair, Andrea Gray, "The merger will create a stronger, clearer pathway for New Zealand's best singers, from teen to adulthood. We'll be better serving our sector and communities—achieving excellence across all age groups."
A unified organisation opens up new conversations with funders and sponsors. Outreach programmes will also be extended—incorporating schools across all levels. While the merger will see more collaboration and growth, each choir will still retain its own identity and artistic freedom.
The New Zealand Choral Academy will offer aspiring singers from across the country the chance to work alongside the three choirs for a weekend of fun and inspiring workshops and performances. Participants will be separated into age groups that align with each choir, and get to sit-in or work alongside them. They'll experience the highest level of tuition and gain an understanding of the journey of a choral singer in New Zealand. The Academy is open to singers across the country, anyone can join in. Register here.
Joining the directors and artistic staff of the three national choirs as academy tutor is acclaimed conductor and composer Tecwyn Evans, who sang in both NZSSC and Youth Choir. Now based in Sweden with his wife, soprano Susanna Andersson, Tecwyn will be leading the group mirroring Voices. Robert Wiremu was in all three national choirs and is a former director of NZSSC. He'll be involved with the NZSSC group. Youth Choir will be working with conductor and NZYC Deputy Music Director Michael Stewart.
New Zealand Choral Academy Tutors
Karen Grylls – Artistic Director, Voices New Zealand
David Squire – Music Director, New Zealand Youth Choir (NZYC)
Brent Stewart – Assistant Director & Accompanist, NZSSC
Rachel Alexander – Assistant Director & Vocal Consultant, NZSSC
Michael Steward – Deputy Music Director, NZYC,
Morag Atchison – Vocal Consultant, NZYC
Catrin Johnsson – Vocal Consultant, VOICES New Zealand
Robert Wiremu – Academy Tutor, NZSSC stream
Tecwyn Evans – Academy Tutor, Voices NZ stream and conducting
New Zealand Choral Academy
25-28 January 2019, Auckland Diocesan School, www.choirs.nz/academy
Media enquiries, contact: Rachel Healy, Publicist. T: 0275277732, E: rachel@rachelhealy.co.nz