NEWS
Media Release: NZSSC to help launch SCAPE 2017 in Christchurch
Sunday 24 September 2017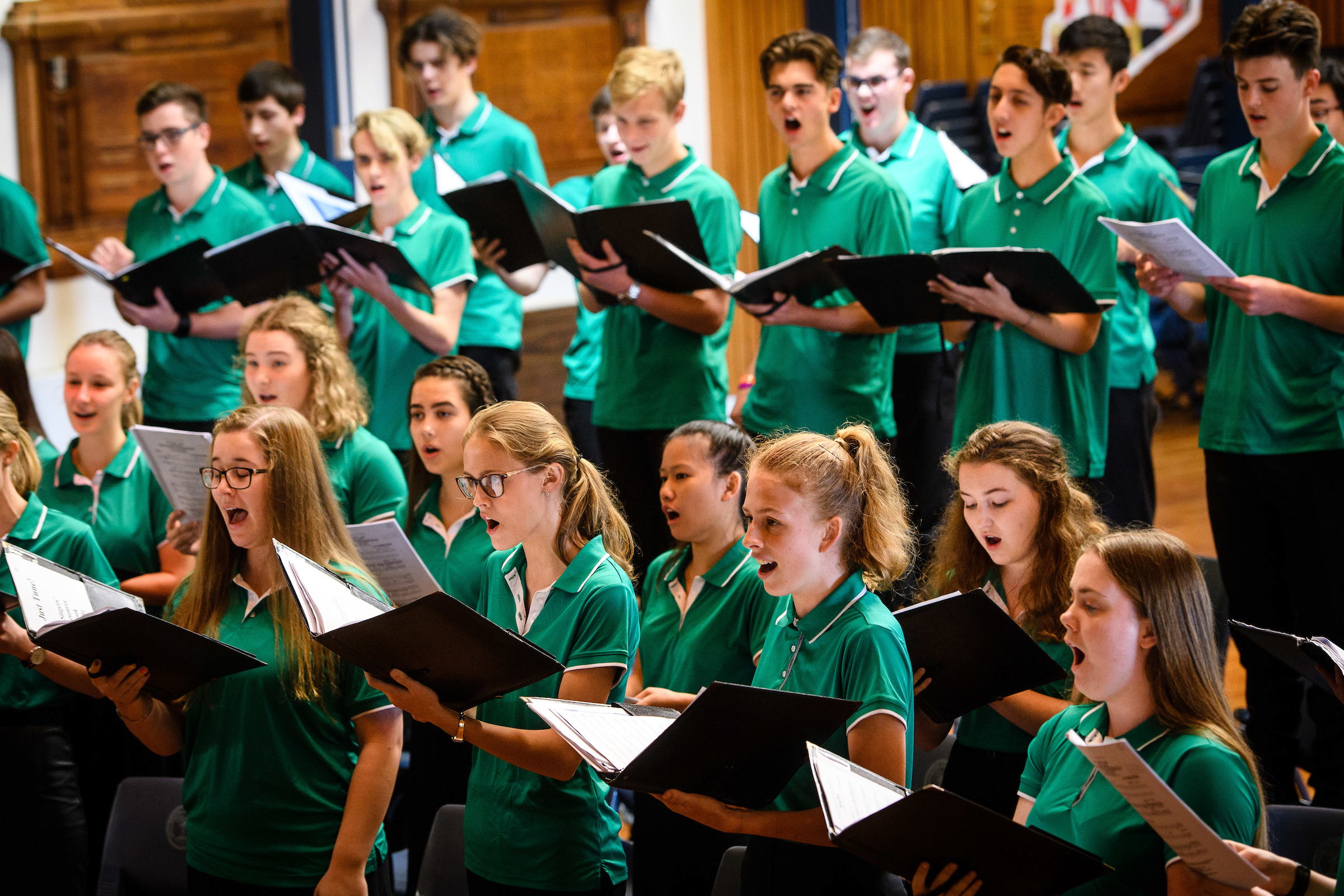 It's a rare opportunity to see one of our national choirs perform outdoors; even more special if it's part of the opening day celebrations for SCAPE Public Art. Amidst a sea of excited children and their families, the New Zealand Secondary Students Choir will give a vibrant, multicultural performance at the Margaret Mahy Playground, 11am, 7 October.
It's one of three concerts over the weekend that will mark the end of a six-day Christchurch visit. Following the SCAPE concert, our national choir for 13-18 year olds will give a more formal performance at St Mary's Pro-Cathedral, 3:15pm, 7 October, and the next day at the Transitional Cathedral's morning service.
NZSSC gathers our finest young voices from all over the country and offers a once in a lifetime opportunity — a two-year membership to learn from top vocal teachers and consultants.  Members meet every school holidays for intensive workshops and rehearsals.  While in Christchurch, students will also receive performance coaching from actor, Jennifer Ward-Lealand  and kapa haka training from Christchurch-based Puanaki Whanau.
There are currently four Christchurch members in the choir:  Samantha Hickford of Christchurch Girls High School; Alex Meekings of Burnside High School; Holly Evans of Rangi Ruru Girls' School; and Billie MacGibbon of St Margaret's College.
NZSSC students rehearse under the direction of Andrew Withington, a Christchurch local who recently completed his PhD in Choral Pedagogy at Canterbury University. Composer, pianist and conductor Matthew Everingham will also join the choir for the week as a resident intern. Matthew currently runs the choral programme at St Andrew's College and through the NZSSC will receive invaluable experience conducting and accompanying a national-level choir.
New Zealand Secondary Students Choir Performing in Christchurch:
Sat 7 October, 11am, Free entry
Margaret Mahy Playground
Sat 7 October, 3:15pm
St Mary's Pro-Cathedral, $25 adults, $15 concession, $10 seniors.
Book at: www.nzsschoir.com/events. Door sales cash/cheque only.
Sun 8 October, 10am
Christchurch Transitional Cathedral
For more information, interviews or images, contact:
Rachel Healy, PUBLICIST. 027 5277732, rachel@rachelhealy.co.nz