INTERESTING STUFF
Meet our Alumni: Clinton Fung
Monday 26 June 2017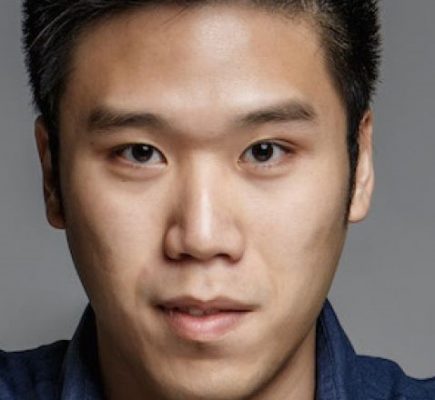 Among his many accomplishments, former NZSSC member Clinton Fung (2011/12) has just performed for Prime Minister Bill English and the Chinese Premier, Li Keqiang. We asked Clinton how he got from the Macleans College Choir to mixing with such VIPs …
1. How did you first hear about NZSSC?
My first encounter was at the 2010 Big Sing Finale. I was in the audience with my school choir. The concert sounded so incredible that I still have a vivid memory of it. It had a massive impact on me and I set a goal to be part of the next NZSSC cycle.
2. What are the highlights from your time in NZSSC?
To be perfectly honest, NZSSC was life-changing for me. Without it, I would not have made the decision to pursue a professional singing career and be where I am now.
I definitely value the friends I made,  friends who had the same passion as me—to sing!. Often we are the odd ones at school, but in NZSSC, everyone is just as odd as you! I  met one of my closest friends, Tom Kitchen, in the choir. The friends you make in NZSSC are the ones you hang on to for the rest of your life. There is a very special bond within the choral community.
During my time in NZSSC, we toured to South Africa. One of the places we stayed was a safari park in Johannesburg. One morning we woke up for breakfast but couldn't get out of our little hut. There was a giraffe sitting in front of our door. Another memory is pictured below …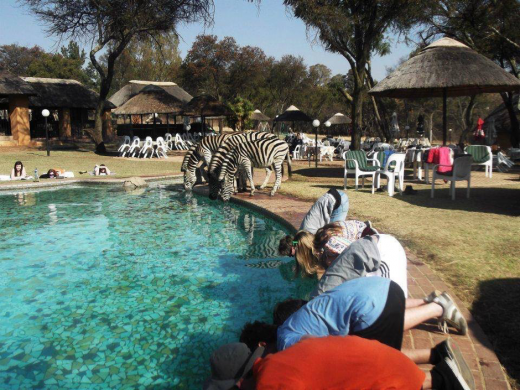 3. You are currently performing in NZ Opera's Carmen…
I have been involved with NZ Opera for a few years now. I was very fortunate to make my operatic debut in the 2014 production of La Boheme in Christchurch. Fast forward three years, I am now based in Auckland and am part of the Freemason NZ Opera Chorus.
I have also been part of the chorus for The Bone Feeder, La Cenerentola, Tosca, Nixon in China, Othello and the Magic Flute.
4. Very soon you will be beginning the Dame Malvina Major Opera Studies programme. One of only six to be accepted …
It is an honour to be selected for the programme. It's a rare opportunity to work solely on 'recitative' – a style of delivery used in opera. It's delivering lines in a foreign language by singing them in rhythm. Recitative is often challenging if one does not speak the language. Recitative is what moves the story line in an opera, so getting it right and delivering the details is incredibly important.
One of the other singers in the programme is fellow NZSSC member, Katherine McIndoe, who was choir leader during my time. The programme will be invaluable for all six of us before we embark on our studies overseas in the next year or so.
5. Where would you like to be five to ten years?
Ultimately, the goal is still to sing professionally. Currently, I am touring around cities but it would be nice to be able to settle down a little while also pursuing a singing career.
6. Any advice for young singers just starting out?
Be clear of  your own definition of success. Everyone is different, so make it your own. You will receive a lot of advice, some amazing, some not so amazing . It is up to you to digest the information and take on what applies to you. You cannot please everyone. As one of my colleagues said to me recently, just be the best version of yourself, and that is more than enough.