NEWS
Taking the lead: meet Elizabeth and Carson
Monday 24 June 2019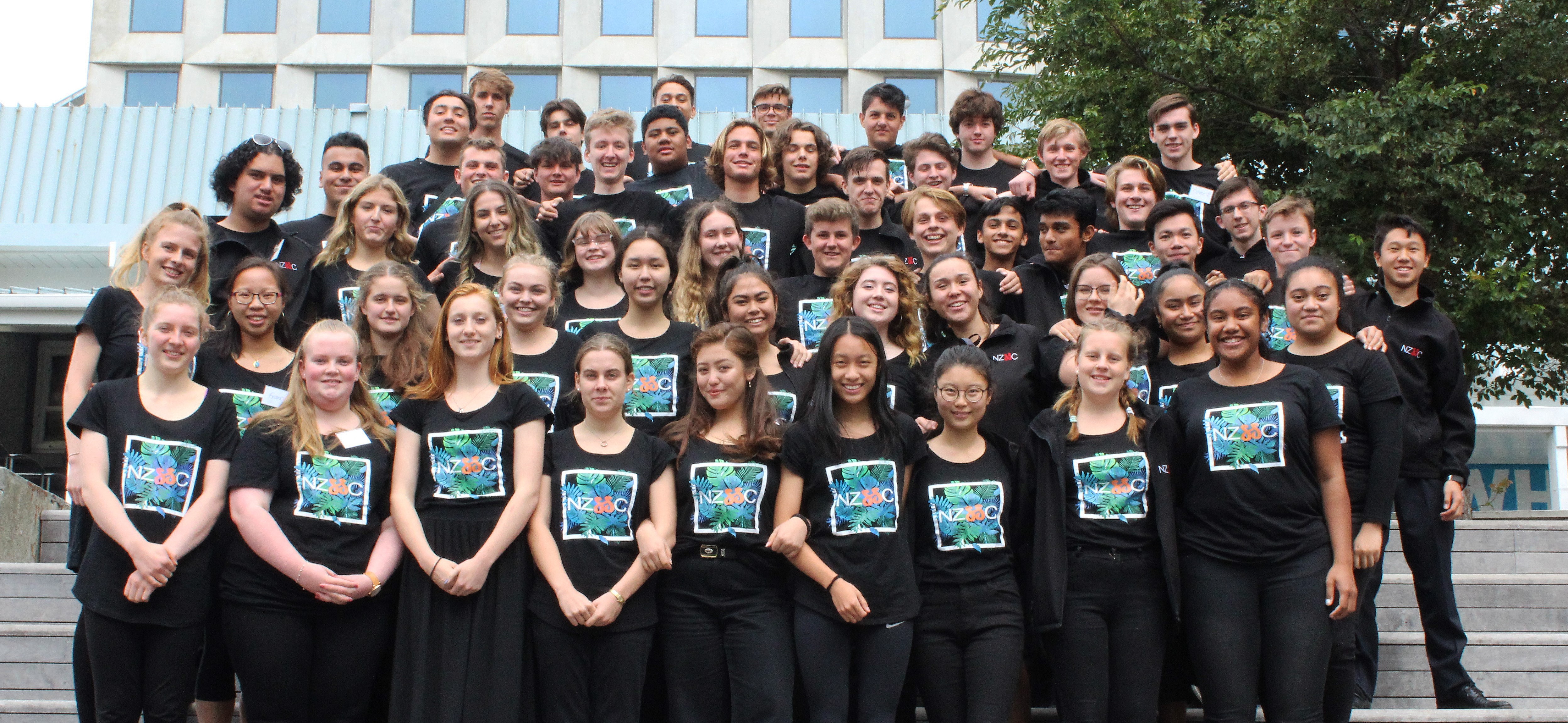 Carson Taare from Palmerston North Boys High School and Elizabeth Hayman from St Cuthberts College are our choir leaders for 2019/20.
Selected as standout leaders from an amazing group of students, their role includes being representatives for NZSSC, speaking at concerts, ensuring members feel united and assisting staff when needed.
Now old hands at this choir gig, they're both in their second round of NZSSC, we put them to the six-question-quick-fire-test.
What are you watching, eating and listening to right now?
CT: I am watching Top Gear—I'm a procrastinator. I love eating sushi and listening to Harry Chapin, Pink Floyd, The Bee Gees and The Beetles.
EH: I'm trying to finish Fresh Prince of Bel Air before it is taken off Netflix, next on my list is Glee. I also love sour skittles and listening to alternative rock, but will pretty much listen to anything and always love new recommendations.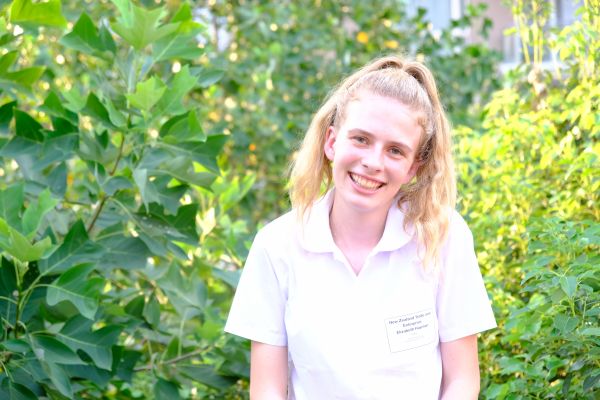 Looking forward to the tour next year?
EH: It's going to be amazing! I can't wait to meet other singers from around the world, and live with my favourite people—NZSSC. European food is also high on my priority list.
CT: I can't wait to go to Germany, it's somewhere I've always wanted to visit. I'm looking forward to making some good connections there.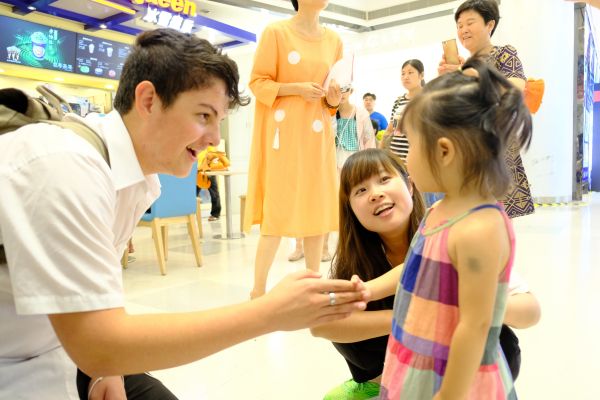 Carson making friends in Hong Kong on the NZSSC tour last year
Highlights of NZSSC so far …
CT: The tour last year to Hong Kong and Shanghai was a highlight as well as meeting new friends and learning challenging songs in different languages. NZSSC has taught me to not be afraid to learn something new. Being elected Choir Leader is a huge achievement for me! I enjoy the social side—I get to meet others my age who love singing as much as I do. We all have one common goal, to sing!
EH: Is it too cheesy if I say every moment is a highlight? I've made many of my closest friends in the choir, and it's wonderful to spend time with such talented people who share my passion. The repertoire is always fun and I'm grateful for how much NZSSC continues to help me develop my voice and musical knowledge, and that we get to work with distinguished singers, coaches, directors and composers.
Since joining NZSSC, my aural skills, voice and confidence have all improved. NZSSC is such a supportive place to express yourself, make mistakes and learn.
Plans for next year, when you leave school?
EH: I'm not too sure yet. I am planning to take a gap year, maybe travel and work a bit. Then, I am thinking of studying medicine, but hope to fit in some more singing too.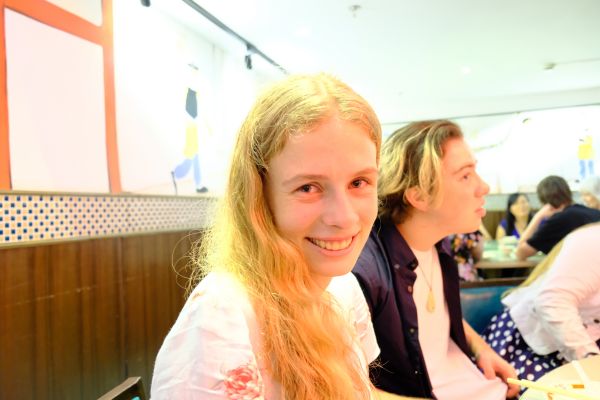 CT: I want to be a full-time musician and make it into the music industry internationally. I want to write music and to record my own music of all different types of genres. I enjoy country music and American Folk music.
I have recently returned from Nashville after performing at the Country Music Artists Festival where I sang on stage with other artists such as fellow New Zealand artist Keith Urban. I met Sonny Curtis, who was the guitarist from Buddy Holly and the Crickets and has been inducted into the country music song-writing hall of fame, and also Ray Stevens, a singer song-writer and comedian.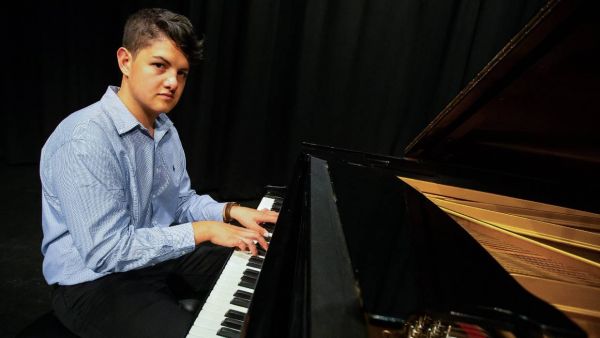 What about in five or ten years?
EH: I would like to be travelling, singing and taking photos. I'm not sure where I'll be, or what I'll be doing. I just know there will definitely be some music somewhere!
CT: Singing and recording my own music in New Zealand and USA and helping to inspire others to write and sing. (Carson has already been recorded and performed solo, including for at a concert for victims for the Christchurch mosque shootings. Read an article on him here and take a listen to an interview and performance on Radio NZ with Gray Bartlett.)
CT: Don't be afraid to do something you fear. Take a risk, you might find that you are able to achieve a lot more than you think.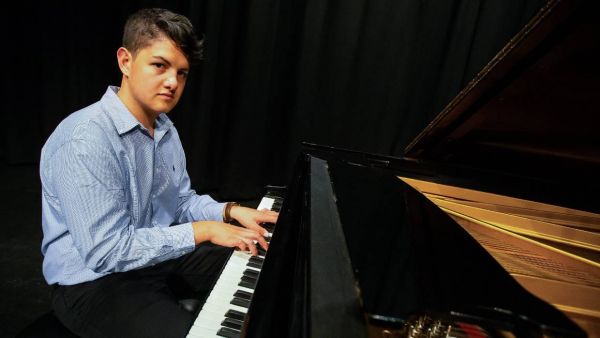 EH: Practise lots and make the most of every opportunity regardless of fear. Audition for everything, whether you think you'll succeed or not. Every audition helps you to gain experience and grow.